Generation Citizen: Lowell High competes at State House
Students seek to make a difference for communities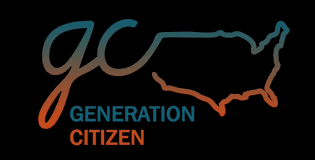 Hang on for a minute...we're trying to find some more stories you might like.
By Sothearavisal Tounvann
Staff Writer
Lowell, MA – Temperatures below zero and a snow day did not prevent 50 LHS students and eight teachers from participating in Generation Citizen. They packed the bus on the way to the Massachusetts State House with their posters and best foot forward for Civics Day on December 16th.https://vimeo.com/207688331#t=5s
Generation Citizen, an organization that inspires students to be active citizens in their community, states, " Civics day presents a unique opportunity for students to take pride in their projects, advocate for their issues to a local audience, and collect feedback on their plans from panels of judges."
A highly honorable Student Changemaker Award was handed to LHS Sophomore Michael O'Keefe for significantly contributing to community change. As everyone sat, O'Keefe shared with them an intensely personal story of finding his dad overdosed on drugs and how he dealt with the aftermath.  Hear O'Keefe's speech here, http://lhs-social-studies.weebly.com/okeefe.html
The crowd roared and clapped, moved by his emotional speech and personal journey of perseverance.
2 LHS groups received honorable mention awards as community change makers in recognition of their hard work and guidance of their teachers. Putting Lowell High on the map as there were only a few awards given amongst several other schools across the district.
The Social Studies students, alongside hundreds more, spoke with leading activists' in the Greater Boston area to address matters they passionately hope will improve. Whether it be social, economic, or environmental issues.
Teachers, Mr. Bryan Sheckman, Mr. Dave Casey, Mr. Joe Jussaume, Mr. Mike Crowe, Mr. Tom Thornton, and student teachers Ms. Jen Burns and Mr. Bart Dekker, proudly assisted and chaperoned their students on this freezing winter day.  School had been called off in the Lowell Public School district due to the extreme temperatures.
Persuasive and dynamic speech skills were taught individually after they had presented. Different groups of judges made three rounds, and each group took their constructive advice into consideration.
Energy and excitement filled the room as speeches of encouragement were made by state officials. The passion seen in the students' work left the political leaders standing in admiration.
Lowell High School also participated in Generation Citizen during Spring Semester 2016.https://vimeo.com/171074700
Pichanny Som contributed to the written story and the video as interviewer.
(Edited March 25, 2017 to add the Michael O'Keefe weebly link, March 28, 2017 to adjust youtube link and credit to Pichanny Som)
-30-