Youth Harbor serves those in need at LHS
Partnership with schools dedicated to fight youth homelessness, poverty. 
June 23, 2017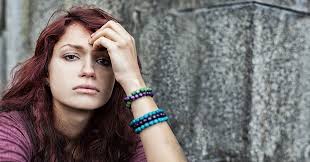 By Chhanraskmey Chhoun
"I have nowhere left to go, I am lost and homeless."

"My family doesn't know if we can find a place to stay for the next few days."

" My family is homeless, yes I said homeless. My house caught on fire last week."

" I haven't been able to concentrate on any school work and I don't think life is going to be the same for me ever again."
Most people think that homelessness is a person standing on the side of the road asking for spare change, we commonly don't pay attention to them and you'd typically keep your window up at the stop light. However, it's possible that a student sitting right next to you at Lowell High School may be struggling homelessness or other effects of  poverty.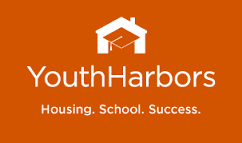 Even in a wealthy country, like the United States, a homeless teenager can be commonplace. Students with poverty are even more common. A family doesn't always know where to turn. Most homeless programs offer students a short term solution. However, Youth Harbors, a dedicated group of professionals and volunteers,  helps students to see a longer term 'pathway' to independence again.
"In the program's first six years, 94% of youth have been stably housed at the end of the year, and 96% have either graduated or been on track to graduate," according to, Justice Resource Institute, which is the parent organization for Youth Harbors.
Luckily for our school, Youth Harbors has developed a partnership with LHS that will establish a newer and more private way for the students to tackle homelessness.
LHS also has had the great opportunity to open up to immigrants who are homeless, and by partnering up to Youth Harbors, these children are able to speak up and receive the help that they finally need, according to Kristen Colon, an LHS teacher working with refugees and immigrant students.
As a result of the opioid epidemic there has also been a  noticeable increase in homelessness among young people in the last few years in Lowell according to some news reports. And then there are immigrants who come to the United States and get down on their luck.
"Imagine finally coming to a new country and finding yourself down on your luck because a job fell through or you just couldn't earn enough," said Ms. Colon.
Colon has advocated for a number of homeless students during her time at the school.
"My student moved couch to couch because his father left him. He did this to protect his son, since Immigration and Customs Enforcement (ICE) officers were two steps behind him," said Mrs.Colon.  
In this case the student's father thought it would be better to leave his son than risk being deported permanently, according to Colon.
While this situation affected a newcomer student to our country, many long-time citizens are equally at risk.  Poverty can hit any family due to a variety of circumstances.   
After the Boston Public Schools estimated the number of homeless students to be close to 4,000 in the city's school district, a round table discussion on the topic was held last October by the The Boston Herald.
Participants in the roundtable discussion included leaders from the City of Boston, nonprofit organizations, state government as well as advocates for the homeless.
As reported by the Herald story, there was consensus among the participants that the nonprofits and the government agencies need to work together rather than alone to solve the problems of homelessness.
Often homeless youth may be from marginalized populations.
As reported by The Washington Post last year, the recent Census taken in our nation's capital found that about 43% of homeless youth identify as LGBT teens.
To ensure that students dealing with poverty get help, Youth Harbors allows these students to find their own path with the generous help of graduates of the program, volunteers and employees.
This new team will contribute to assist families finding a route to success. Youth Harbors provides many services to not only homeless, but also to provide safety and guidance to young adults and immigrants in our high school, where guidance is key to supporting the next generation.
Students in need of support or more information can contact Youth Harbors office at Lowell High School in the Student Support Services office.