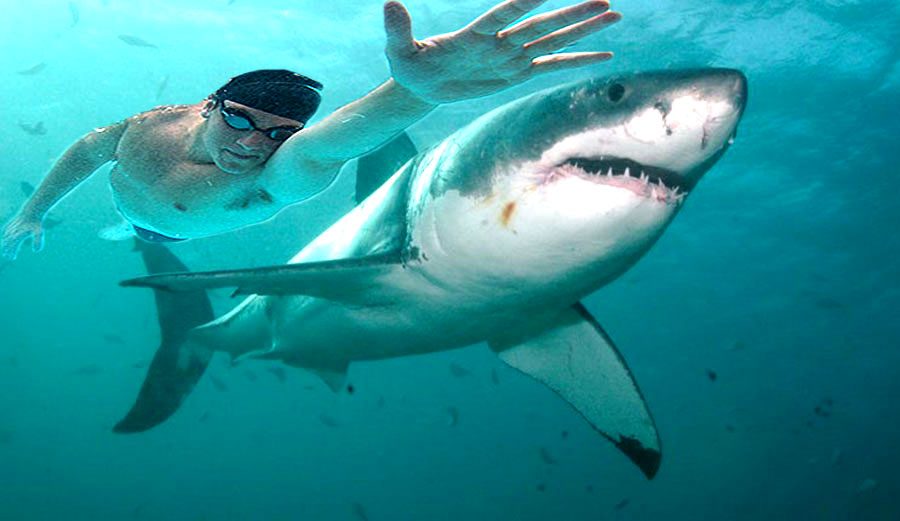 courtesy of discovery channel
Listen as Jared McFaline describes the upcoming shark week event with Olympic gold medalist Michael Phelps and the Great White.
[audioc
lip align="left"][/audioclip]
"Shark Week" has a new star attraction: Michael Phelps. Discovery Channel's list of "Shark Week" programming next month includes a July 23 show titled "Phelps vs. Shark: Great Gold vs. Great White." Discovery advertising the event as  "the world's most decorated athlete takes on the ocean's most efficient predator: Phelps V Shark — the race is on!" Whether that means the winner of 23 Olympic gold medals is actually racing a shark remains uncertain.