Sexual harassment
Ashika Tamang, 18, was born in Chitwan, Nepal. She is a junior at Lowell High School. She likes to read books and sing songs. Ashika wants to go to college and then become a flight attendant and travel the world.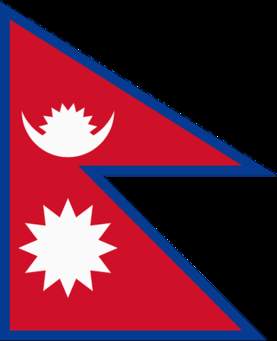 Special Contributor to LHS Review
Earlier this year, three boys at LHS tried to harass me after lunch one day – trying to flirt and touch me. They made me feel very uncomfortable, upset, and vulnerable. Too many teenage girls in the United States have experienced sexual harassment at school. This harassment can both be verbal or physical. I luckily felt the strength to tell a teacher and report this, but some young women are too shy to report when they are sexually harassed. We need to ensure that our schools are places where girls feel safe.
Approximately one in five teenage girls report having experienced sexual harassment in schools. Forty-eight percent of surveyed middle and high school students said they were sexually harassed at least once, typically by their peers, during the 2010-2011 school year.
Approximately 1 in 13 high school girls in Massachusetts reported being forced to have sex, according to a 2015 survey by the Centers for Disease Control and Prevention. Nearly 1 in 10 high school girls who dated reported experiencing physical violence; 1 in 9 reported experiencing sexual violence. When girls don't feel school is safe, they are less likely to study, more likely to feel alone and unwelcome in the school and more likely to dropout.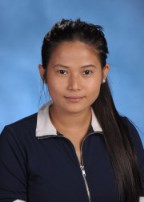 Many organizations are trying to make schools safer for girls. One organization is the National Women's Law Center in Washington, D.C., which advocates for women's rights through policy initiatives. Another organization here in Massachusetts is the Melrose Alliance Against Violence, works in Melrose to support victims of harassment and also works to train parents, students and schools to prevent sexual harassment and bullying.
What can our school community do to make sure that every girl feels safe and supported in the halls and in the classrooms? One thing we can do is create more focused programs around teaching students about sexual harassment. We should strategize with both teachers and students about ways to improve school culture to make it a safer for girls.
In 2015 LHS started working with the Northeastern University's Mentors in Violence Prevention program (MVP) to train students and teachers to not be bystanders when they see harassment and learn how to be upstanders.
So far MVP has trained more than 30 students and staff at LHS and are hoping to train more this coming spring. Could we expand these trainings to more teachers and students? Maybe we can hold some trainings in health class, advisory and after school.  
How can we help make sure that girls in school do not feel too shy to say something and instead feel the power and confidence to speak up if they are harassed. But even more importantly, my hope is that we can create a caring culture where all girls feel safe at school.   
Ms. Tamang wrote this opinion during her studies with Social Studies Teacher Jessica Lander.