Teen Depression
Giulia Silveira, 17, was born in Santa Catarina, Brazil. She is a junior at Lowell High School. Giulia likes to watch movies and write in her free time. She wants to publish books after graduating high school and to become a writer.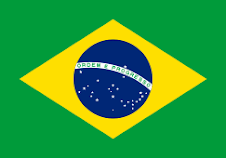 Giulia Silveira, Special Contributor
May 23, 2018
Hang on for a minute...we're trying to find some more stories you might like.
By Giulia Silveira
I have been struggling with depression since I was 15 years old. Teenage depression is on rise in the United States. According to the 2014 statistics from the National Institute of Mental Health between 10 to 15 percent of teenagers have some symptoms of teen depression at any one time. Since I started seeing a psychologist, I noticed that many Lowell High School students had or are going through similar experiences to mine.
Teenagers can be depressed for many reasons. School and families can sometimes provide so much pressure that teenagers find it hard to manage.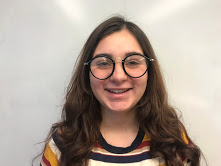 And at this age, friends and relationships can also be a problem, sometimes there is a lot of competition between teenagers and that competition can make them have a low self esteem. For many teenagers, depression can lead them to become involved with drugs and drinking in search of a better feeling. It can also make teenagers commit suicide.
ts that are having trouble or looking sad. We have to better understand the pressures students have in school and at home. What if at Lowell High, we created a group or club where students could meet regularly and talk to each other about their lives and problems, helping them
Dosomething.org, a global movement, says that suicide is the third leading cause of death for 15 to 24 year olds in the USA. Studies show that at least 90% of teens who kill themselves have some type of mental illness, including depression, anxiety, drug or alcohol addiction.
Luckily, there are a number of programs helping teenagers with depression. Erika's Lighthouse provides depression education to young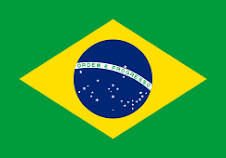 people in schools around Chicago, teaching students to understand depression, and informing them where they can get help for themselves or friends. Teen Line is an online organization, where struggling teenagers can seek help from peers from across the country. I believe that schools can and should be more involved with students understand they are not alone.
Families too, should be more involved with their kids' lives by talking about their feelings and the things happening at home and at school that may be worrying them. Just asking how they are could change a teenager's life, because perhaps most importantly, teens need to know that someone cares about them.
Depression is very real and should be treated more seriously. Parents can make a real difference by talking more often with their kids about their lives. People can also pay more attention with their groups of friends. This can happen to anyone at any time. We can all do our part, it starts with us taking care of each other and looking out for each other.