The Turmoil Facing Haitians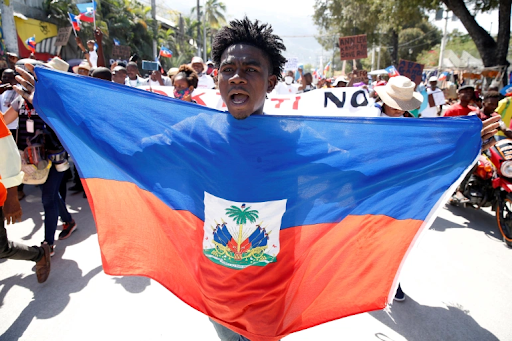 As political violence rages on in Haiti, Biden deports hundreds of Haitians. Immigrants who have crossed the border and faced fatal challenges are being sent back to nations where chaos continues to reign.
The political violence in Haiti surrounds President Jovenal Moise's refusal to leave office. Moise argues that his 5-year term is running from 2017 to 2022. He was elected in 2015, but due to accusations of fraud, the provisional government was in charge for a little over a year. There is an outcry from the people asking Moise to step down. He has failed to fix the country's economic problems during his term. Most of the demonstrations have taken place in Haiti's capital, Port-au-Prince. Protesters have blocked off key roads, and many parts of the city are turned over because of the chaos.
Then, on the 25th of February, hundreds of dangerous inmates escaped after a Croix-des-Bouquets prison jailbreak. There are 25 dead, including the infamous Haitian gang leader, Arnel Joseph, and the prison's director, Paul Joseph Hector.
Protests, riots, and destructive actions of this kind have been going on in Haiti for years now. In that time, the level of hostility has risen. The Biden administration has recently deported hundreds of Haitians back into these hostile environments. Furthermore, ICE has sent babies and children back against the Biden Administration's orders.