Thomas Heywosz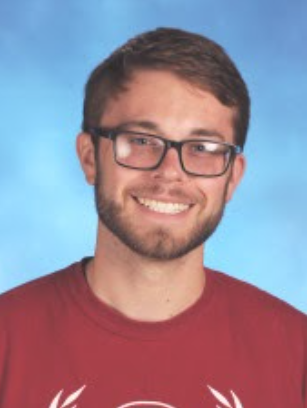 Thomas Heywosz, a mathematics teacher, has spent his three years teaching at Lowell High School, although he taught science his first year. Mr. Heywosz wanted to be a teacher since he was a freshman in high school because it felt like a good fit for him. He wanted to teach history up until he took AP Statistics in high school, which convinced him to go into math. Mr. Heywosz has earned a BS in Mathematics as well as an MS in Mathematics. Receiving his master's degree while teaching full time is his most significant accomplishment. Currently, Mr. Heywosz is the advisor of the Dungeon and Dragons Club and the co-advisor of LHS's Rainbow Alliance.
Mr. Heywosz grew up in Charlton, Massachusetts, with his older sister. He describes Charton as being very quiet since nothing goes on in the South Central part of Massachusetts. During high school, he played the alto saxophone, although he hasn't played for a while. Mr. Heywosz's first job was as a substitute camp counselor. When asked where he would like to live, Mr. Heywosz explained that he would like to travel and experience more of the world before choosing one specific place. He has traveled to five countries, but his favorite place he has ever been to is the Greek Islands.
In his spare time, he loves to bake and watch The Great British Bake Off. Mr. Heywosz enjoys listening to musicals, and his favorite song is Pink by Christine Ebersole. His favorite thing about Lowell is the fantastic food. More specifically, his favorite part of the Lowell High School community is the students.