Almond Flour Cookies: From My Kitchen to Yours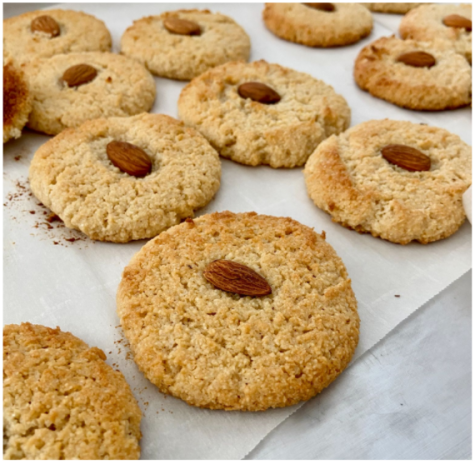 For most of us, there are multiple times of the day when we crave something to eat. Personally, many of these cravings include unhealthy foods, which may also be the case for others. There are times when I wonder if I could enjoy a snack that's both healthy and appealing. Surprisingly, there are so many things that I could make (and purchase) that fulfill my needs. But I obviously like to choose the homemade way, and here's one of the several delicious and nutritious snacks that my family and I enjoy: grain-free almond flour cookies! They are really great if you're trying to cut down on carbs, since almond flour is rich in vitamins and minerals, including iron and vitamin E. They make the perfect guilt-free snack to satisfy your cravings.
For this recipe, you will need:

2 cups blanched almond flour

¼ teaspoon baking soda

¼ teaspoon salt

⅔ cup sugar

¼ cup oil

½ teaspoon vanilla extract

6 tablespoons milk (you may use almond milk, oat milk, etc. if you want to go dairy-free)
Step 1:  Mix the dry ingredients together in a bowl. You may use any brand of almond flour, but make sure it is blanched. I prefer Great Value.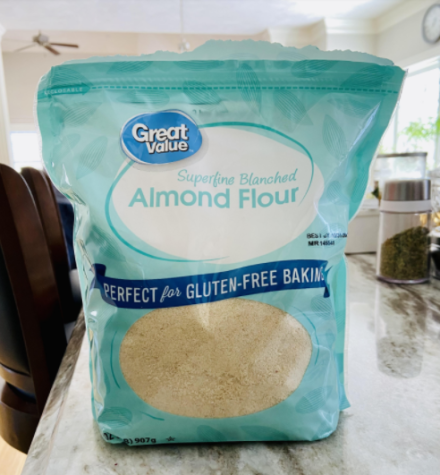 Step 2:  Add in the oil, milk, and vanilla extract and combine until you form a moist but stiff dough. You may add in a little more almond flour for binding if needed. Feel free to mix in some chocolate chips or nuts of your choice.
Step 3:  Line a baking sheet with parchment paper. Take small handfuls of the dough and shape into balls. Then, place the balls on the tray and flatten them with a spoon so that they resemble the shape of a cookie. This is important because almond flour won't allow the cookie to spread as well as normal cookies do. You may also add some almonds or topping of your choice, as I did here.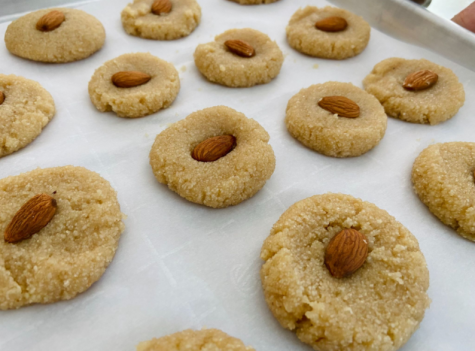 Step 4:  Preheat the oven to 350 degrees Fahrenheit and bake the cookies for 12-15 minutes or until they are golden brown. Let them cool, and enjoy!