Say Hello to the Senior Class Officers of the Class of 2023
At the start of the school year, LHS held its annual senior class elections. Though it was a tight race, in the end, Alex Wahpo, Tabitha Balimutenda, Lillyanna Yim, Kiley Conlon, and Nick Porter were chosen to represent the senior class of 2023. 
Alexander Wahpo – Senior Class President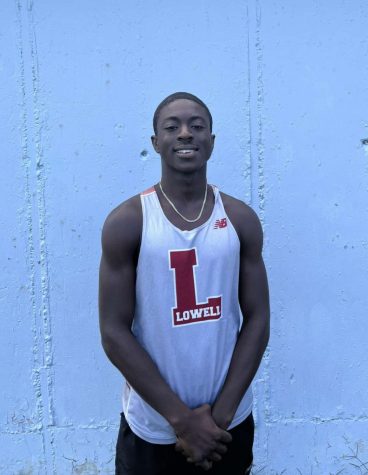 Alex Wahpo is notorious for his outgoing, friendly nature among the students of Lowell High. Born in Guinea, West Africa, Alex moved to Lowell sixteen years ago. Alex is a respected triathlete. He is captain of the Boys Cross Country team and also runs track during the indoor and outdoor seasons. Alex is also a member of the National Honor Society. When asked what he is most looking forward to his senior year, Alex answered, "getting ready to go to college".
As president, Alex's goal is to build a "pathway of communication between students and faculty". Alex is passionate about ensuring that all voices of the student body are heard and valued.
It seems strong leadership runs in the family. Two years ago, Wahpo's older brother led the class of 2021 as senior vice president. Wahpo credits his brother as his main inspiration and hopes to make him proud during his time in office.
Tabitha Balimutenda – Senior Class Vice President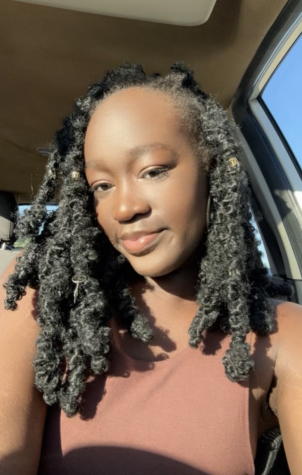 Those close to Tabitha Balimutenda would describe her as a creative person; one who will "always make time for you no matter what". In regard to her senior year, Tabitha is most excited about planning events such as prom and reflecting on how much she and her friends have changed throughout their time at LHS.
As vice president, her main focus is creating a tight-knit community in which everyone feels they belong. Tabitha's desire for an inclusive environment is one of the factors that inspired her to run for office. She wants to be a representative voice for all her peers and encourages the student body to reach out to her should they have any questions, concerns, or if they simply need anyone to talk to.
When asked for some final words of wisdom, Tabitha encouraged her classmates to "join clubs you never thought you could do and be involved in the school community". As a member of nine extracurriculars on campus, Tabitha can attest to the fact that clubs are the perfect opportunity to branch out and meet new people. After graduation, Tabitha plans to major in architecture and minor in urban studies and environmental design. 
Kiley Conlon – Senior Class Treasurer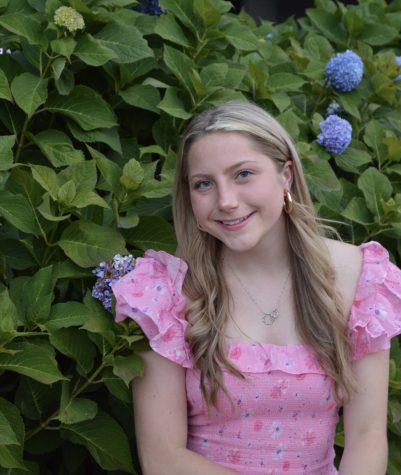 Kiley Conlon is an avid Swiftie and is currently obsessed with Taylor Swift's new album Midnights. She is a native Lowellian and attended the Immaculate Conception School prior to her enrollment at Lowell High. Kiley is extremely involved in the school community. She is part of ten extracurriculars, including field hockey, softball, the National Honor Society, the Medicareer Club, and the International Language Club.
Kiley is a friendly face at LHS and says her closest friends and family would describe her as an outgoing, funny person. As treasurer, Kiley hopes to be an advocate for the student body. This includes "planning more inclusive pep rallies, better spirit weeks, and making the school a more welcoming environment".
Kiley credits her father as her biggest supporter and source of motivation. He inspired her to run for treasurer and "makes [her] feel like anything is possible". If Kiley could give her peers one piece of advice, she urges that everyone be themself and have fun. Though she realizes it will not always be smooth sailing, "high school goes by really fast, so enjoy it instead of wishing it away." In the fall, Kiley plans to study biomedical sciences and minor in global health.
Lillyanna Yim – Senior Class Secretary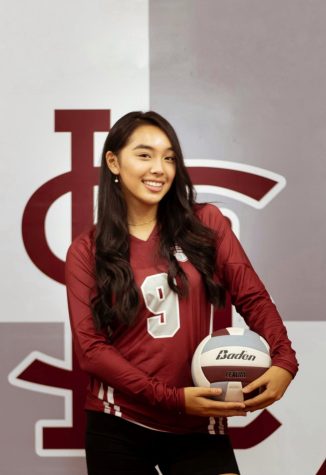 Lillyanna Yim is also a native Lowellian. She attended Murkland Elementary and Stoklosa Middle School before attending Lowell High School. Lillyanna is committed to several clubs here at LHS. She regularly participates in initiatives hosted by Project Learn, and is part of the South Asian Club, volleyball team, softball team, and the Outdoor Adventure Club.
When Lillyanna thinks about senior year, she is most excited to fulfill the experience with events such as prom, graduation, and hanging out with her friends before college. Lillyanna thanks her past self for her current success. She explains, "Dating back to freshman and sophomore year, I would have never thought [I'd] be involving myself in something big like running for class officer." Running for secretary was a step outside of Yim's comfort zone, and she knows her past self would be very proud of her for pushing her limits.
As secretary, Lillyanna hopes to rally school morale, especially after the past few years' unprecedented events. Her biggest goal is to create a lasting legacy within the school community. She plans to use her power to make student life more tolerable by implementing more services similar to the free bus passes students received at the beginning of the year. Lillyanna encourages underclassmen to cherish their time at Lowell High and not be afraid to try something new. 
Nick Porter – Senior Class Senator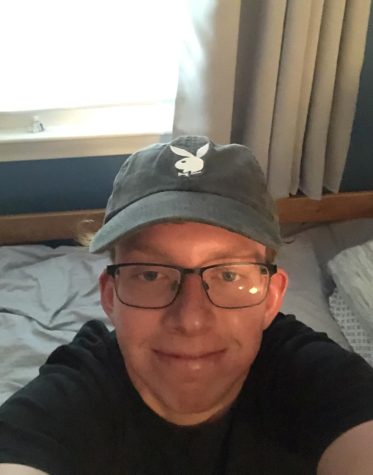 Nick Porter is also a triathlete, playing goalie for the boys' varsity soccer team and running indoor and outdoor track. Nick has lived in Lowell all seventeen years of his life and attended McAuliffe Elementary and Robinson Middle School prior to LHS.
As senator, Nick looks forward to using his influence to potentially "plan dances for all grade levels" and "build a tight-knit community". Nick credits Chris Ferreira, senior class senator '22 as his inspiration to run for office. Nick hopes that class officer participation in the Lowell school committee meetings will help implement real change not only at LHS, but across the district also.
During his final year of high school, Nick is excited to take part in senior skip day and possibly host a senior field day. After graduation, Nick plans to attend a four-year college, majoring in environmental science. He would love to continue running track in college as well. Finally, Nick would advise our underclassmen to "do your work on time and be nice to your teachers, it pays off in your senior year."