Gulab Jamun Tiramisu: From My Kitchen to Yours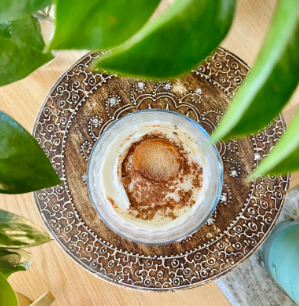 Late fall to early winter marks the most festive time of the year for most of us, starting with the Indian festival Diwali, followed by Thanksgiving, and now looking forward to Christmas and the December holiday season. During this time, us food fanatics constantly look for different types of desserts and new dishes to enjoy with our friends and family. Here's a fusion dessert that I tried out myself for a Diwali party, and boy did it turn out good! It was a mix between the Indian sweet gulab jamun, which are fried balls of dough dipped in sugar syrup, and the Italian dessert tiramisu.
For this recipe you will need:
A pack of

gulab jamun

mix (you can find this in any Indian grocery store)

Mascarpone cheese

Whipped cream

Coffee

Cocoa powder

Sugar 
Steps: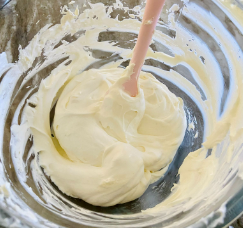 1. Take equal parts mascarpone and whipped cream in a bowl (preferably glass) depending on how much you plan on making. For one serving, I would use ½ a cup of mascarpone and cream each (so 1 cup total mixture). Whisk together using a hand mixer. Add some sugar to taste and mix again using a spatula.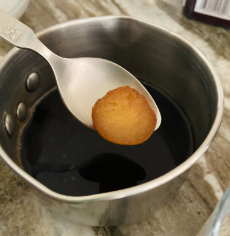 2. Make some strong coffee with a syrup-like consistency. After making the gulab jamuns (you will usually find instructions for them on the back of the box), cut them in half and dip them in sugar syrup, and then the coffee. 
3. Now it's time to set up the parfait cup!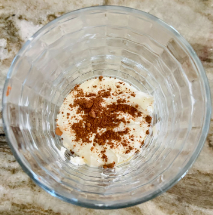 a) Pour in some of the mascarpone cream and dust with cocoa powder.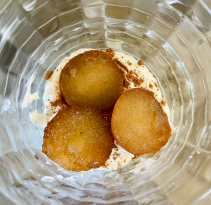 b) Next goes the coffee-dipped gulab jamuns.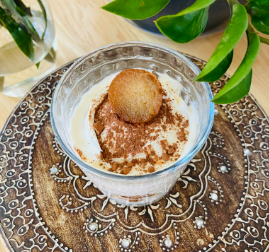 c) Repeat the layers as many times as you want, and you're done!
Easy, tasty, and most definitely unique and festive!