David Afflick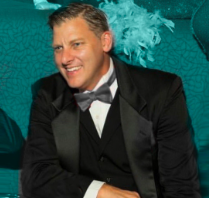 David Afflick is an English Language Arts teacher, currently teaching American Studies and Poetry/ Short Stories. This marks his third year teaching at Lowell High School and his eighteenth year overall. Besides LHS, Mr. Afflick has taught at Ocean Tides High School in Providence and Narragansett for five years, Winthrop High School for three years, and Bishop Brady High School in Concord for seven years. In addition to teaching, he was a high school basketball coach in Rhode Island and a high school baseball coach in Massachusetts and New Hampshire. Thus Far, Mr. Afflick has earned an M.Ed in English Education from the University of Phoenix and a B.S. in psychology from Springfield College, where he also minored in English. Going forward, he would like to earn a doctorate.
Before becoming a teacher, Mr. Afflick was a psychology major and became a counselor for adjudicated youth after he graduated, as he thought that a therapist would require more schooling. He had always wanted to be an actor but only thought it was possible once he started training around a decade ago. Mr. Afflick began to audition and got momentum and success in commercials and films. So, he took a break from teaching to be a full-time actor in NYC for a few years before starting at Lowell High School. He acts part-time and can even be supported in an ESPN commercial! This significantly differed from his first job, mowing neighborhood lawns, stacking wood, and shoveling driveways, although his first official job was at the Osco Drug Store. During college, he worked as a delivery driver at N.H. distributors and as a security guard at Springfield College.
Although Mr. Afflick's dream is to be an actor, teaching has always been in the back of his mind. He had moved to L.A. to get a "taste of the West Coast," where he realized that he wanted to pursue a career in education. He notes that three teachers had inspired him, Mr. Wolf (third grade), Mr. Hutter (high school), and Dr. Ragonnet (Springfield College). They helped him believe in himself and express himself through literature and language, making him "more curious to find answers about this vast, beautiful world." He truly believes in the power of words and storytelling (whether in books, movies, music, or poetry) and how it can change and transform lives. He wanted to share that love with his students, which is why he always wanted to teach English Language Arts. Although he did teach history and humanities for a couple years, he knows that ELA is the subject for him. Unless he gets a major break in Hollywood, he plans to continue teaching as he loves his students at Lowell High and his education overall.
While growing up, Mr. Afflick lived in Concord, NH. Despite its close proximity to the White Mountains, the beach, and Boston, being about an hour from each, he could not wait to leave. Mr. Afflick appreciates it more as an adult, as there are tons of hiking, running, and bike trails, and many great swimming spots, especially since he loves being outdoors. In Concord, he grew up with two brothers and a sister. His favorite childhood memories were whenever he was on the baseball diamond. Mr. Afflick had played pitched and first base in high school and college, where he had plenty of fun swimming in his grandparent's pool. During high school, he had taken German and Spanish, although he does note that there were fewer great language teachers than there are at LHS, so he doesn't remember any of it!
Besides Concord, NH, Mr. Afflick has also lived in Springfield (M.A.), Providence (R.I.), Narragansett (R.I.), Westerly (R.I.), Los Angeles (C.A.), San Diego (C.A.), Somerville (M.A.), and has since moved back to his hometown. If given a choice to live anywhere in the world, he would live in either Grindelwald (Switzerland), Cinque (Italy), LaJolla (C.A.), or anywhere in the White Mountains since New Hampshire has so many beautiful spots. Thus Far, he has been to eighteen countries, his favorite of which is where he backpacked through Europe.
Mr. Afflick's three most significant accomplishments are finding and marrying his best friend, Seraphim, and pursuing and finding success in acting later in life. The joy of having former students thank him years later. Mr. Afflick has gone to the same high school as the NASA Teacher in Space, Christa McAuliffe, and believes in her famous words, "I would the future… I teach!" as he enjoys making a difference in the lives of his students. Mr. Afflick met his wife Seraphim in the theater while performing the musical 9-5. Seraphim is a trained opera singer and, according to Mr. Afflict, is "an incredible singer and actress, and the kindest, sweetest, and most compassionate person [he] has ever met." Although they do not have children, they have two dachshunds, Dolly Pea and Zeke. Dolly is a short-haired mini dachshund, and Zeke is a long-haired dachshund, both of whom bring incredible happiness to Me. Afflick's family.
In his spare time, Mr. Afflick enjoys doing anything with Seraphim, and their dogs, reading, trail-running, hiking in the White Mountains, yoga, going to live music shows and movies, playing music, and eating food. His favorite food is pizza which he says he can eat any day. He also does regional theater and stand-up comedy when he finds time, plays guitar, and sings for his punk/rock band. Mr. Afflick loves watching The Wire and other favorites, The Sopranos, Arrested Development, and Cheers. Besides T.V. shows, he likes watching the movies: Big Fish and Donny Darko or anything by PT Anderson, Darren Aronofsky, or Alejandro González Iñárritu. When trying to take a break from technology, he loves to read Another Roadside Attraction by Tom Robbins, The Wind-Up Bird Chronicles by Haruki Murakami, and The Tibetan Book of Living and Dying by Sogyal Rinpoche. Lastly, he loves listening to any song his wife sings, especially Ave Maria. According to Mr. Afflick, "his voice fills [him] with emotion and melts [his] heart." He loves music and used to write for an India Music Magazine. His favorite bands include Pearl Jam, Radiohead, Deftones, Afghan Whigs, Modest Mouse, and Buffalo Tom.
Looking towards the future, Mr. Afflick would love to have a movie and a T.V. show he would like to film someday where he directs and acts with his wife. He would love to travel more to Australia, New Zealand, South America, and Southeast Asia. He would also love to go to Italy again, as his wife is Italian and makes incredible food. Mr. Afflick would lastly like to open a pizza shop!
Mr. Afflick's favorite things about Lowell are the food, the diversity of cultures, and the commitment to the arts. It is also the hometown of one of his favorite authors, Jack Kerouac. He finds the people very kind, claiming that they are much nicer than the people in New Hampshire. Lowell is also the home of his favorite restaurant, Sizzling Kitchen. His favorite thing about Lowell High School is our motto of 'Lowell vs. Everyone.' Mr. Afflick feels that we support each other through thick and thin and have each other's backs, noting that it is a very supportive community. Within the school, he also enjoys working with students in Flex Block, where he collaborates with Mr. Wettmore's Film Club, as well as writing, producing, and directing Short Films that are filmed after school.
When asked if he would like to add anything to his biography, he said: read a book and change your life! Each day is a gift, and each day is a new beginning-It is never too late to become the person you want to be. Like Henry David Thoreau, I encourage my students to "Go confidently in the direction of your dreams. Live the life you have imagined!"
If you want to learn more about Mr. Afflick's acting, go to his acting website www.davidafflick.com or his IMDB page at www.imdb.me/davidafflick!