Making the Classroom a Virtual Reality
Ricardo Vargas, 16, was born in Azores, Portugal. Ricardo is a Junior at Lowell High School. He adores history and anticipates what the days ahead have to offer. Ricardo's passion for history leaves him aching to know more about the world.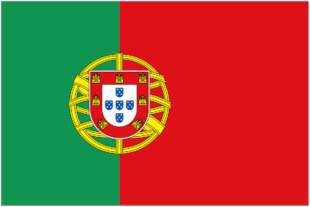 By Ricardo Vargas
Special Contributor to the LHS Review
What if my history class could dive below the sea using virtual reality technology to explore the Titanic shipwreck? Or what if we could take a virtual reality tour inside a plant cell in our biology class and see photosynthesis working? Now, with a simple cardboard box, we can travel anywhere together as a classroom.
In 1994, VR (Virtual Reality) was first developed and has progressed in today's society to a virtual 3D world. In recent years, companies have developed VR technology that can be used with your mobile device, by slotting your phone into a VR device made out of plastic or even cardboard.  
With this technology, you can move and look around a filmed or fictional world with high-quality images, some even offer interactive virtual features.
A multitude of companies are specifically exploring how VR can be used in classrooms, including: Sony, Google, New York Times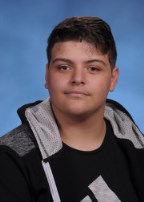 (NYT), and Microsoft. The NYT VR app is working to introduce viewers to the greater world. Through their technology, you can now explore under the icy seas of Antarctica or fly across the surface of what Pluto might look like. Many of the videos experiences are suggested for classroom use, providing ways to teach students about a plethora of topics.  
Google has created an app called Google Expeditions where students can watch VR videos led by their teacher. Google Expeditions has hundreds of videos ready for classroom use.  
With Google Expeditions, you can visit colleges miles away from you without taking a step out of your classroom. Classes can also take virtual tours of any place across the globe without having to travel anywhere. Using the app, students can virtually set feet in space, or virtually swim underwater without getting wet.
What if Lowell High School could bring cardboard VR into our classrooms?  A VR cardboard costs as little as $5. What if every one of Lowell High's 50 history and science classrooms had a class set of VRs for their 30 students? We could bring such transformative technology to these classrooms for less than $8,000. Could companies like Google and NYT work directly with school boards to create VR experiences that directly connect to any high schools curriculum?
Teachers often hate the idea of phones in class, but this VR technology has the power to hook the interests of all students. Introducing this to classrooms ma
y peak the interest of the students who struggle academically. There is potential to send kids into completely new worlds without ever having to leave their seats.